Come walk with us on Sunday October 16th  2016
As L'Abri  embarks on a new chapter by moving into its own house,
our need for funds is growing.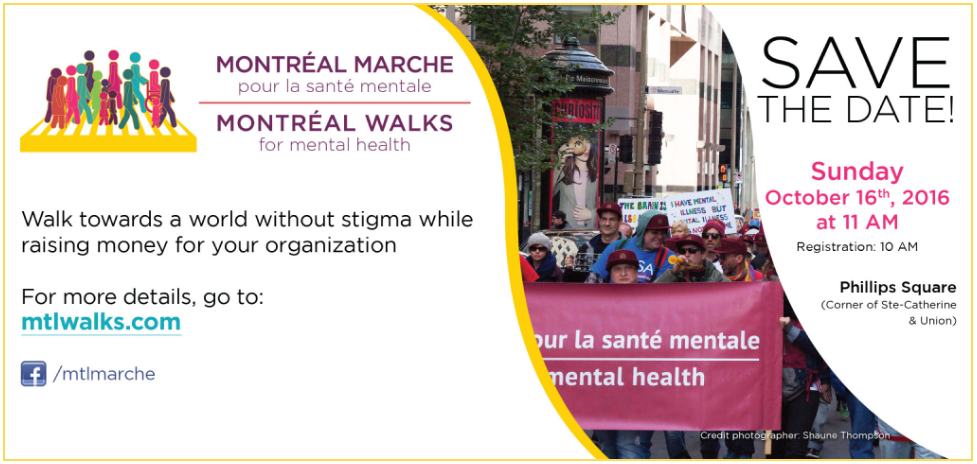 Help us to raise awareness and money by asking your friends and neighbours to sponsor you on the Montreal Walks for Mental Health.
 Check out the link below to hear from one of the L'Abri residents.
Please remember to save the date and start thinking about your potential sponsors.
It's so easy!
                         Or Click Here to Donate