And L'Abri en Ville Supporters were there despite the rain!
We may have gotten wet to the skin, but our spirits were high as about 1,000 Montrealers paraded along de Maisonneuve on Sunday October 16.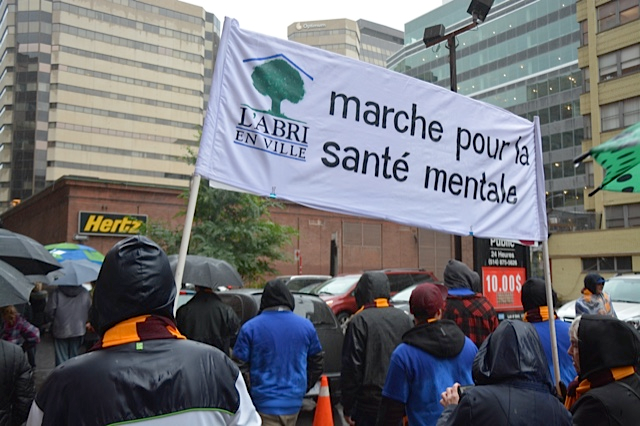 Signs and banners proudly proclaimed openness and positivity toward those living with mental health issues. Workers, volunteers, consumers and family members smiled through sheets of rain and even dogs braved the weather for a good cause. We all mixed and mingled, sharing our experience. This year's Walk for Mental Health was a big success! Sue

Thank you L'Abri en Ville Supporters
for helping us to raise awareness and money
by asking your friends and neighbours to sponsor you
on the Montreal Walks for Mental Health.